Merħba

fil-Gzejjer  ta Xemx u Storja
Welcome

to the Islands of Sunshine and History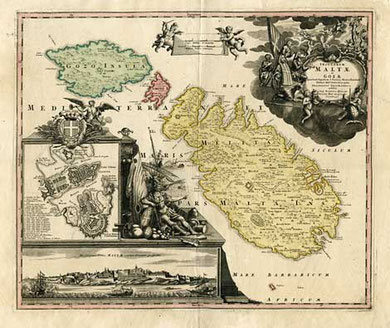 Historical Old MALTA Map
Welcome To The Maltese Islands
Merħba fil-Gzejjer Maltin
A mere dot in the Mediterranean on maps of Europe, the Maltese Islands may well be Europe's most compact tribute to ancient history. The pre-historic temples at Hagar Qim date back to the Copper Age (or 3800 BC), making them the oldest human structures known to man. At Valletta, the architectural heritage of the Norman and baroque eras proudly line cobbled streets. Such illustrious historical figures as Ulysses and the apostle Paul set foot on Malta, giving the island a near-mythical past that is perfectly underscored by its ancient appearance.
The beauty about Malta is that once you have finished enjoying the amazing cities, towns and countryside, the beach is still there with the beautiful blue of the Mediterranean warmly inviting visitors into its midst. Diving around Malta is excellent, with superb visibility and stunning underwater scenery. And with very hot summer temperature.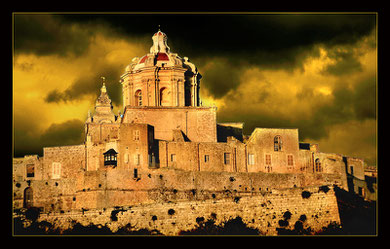 Right Click 
to open new window
  Mdina Video HERE
Mdina(also called L-Imdina or Citta Notabile)is the old capital of Malta.
It is a medieval town,with narrow streets,situated in the centre of the Island.
It is also known as the "Silent City".It commands a magnificent view of the Island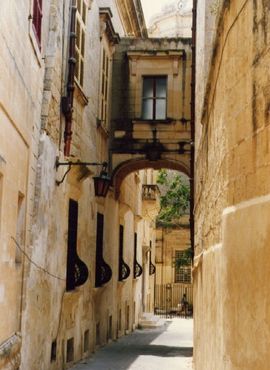 MALTA & GOZO
The Islands at the Heart of the Mediterranean
© 7000 Years Of History For You To Discover
The Maltese archipelago consists of three main islands,
Malta, Gozo and Comino together with another two uninhabited  small islands of Kemmunett and Filfla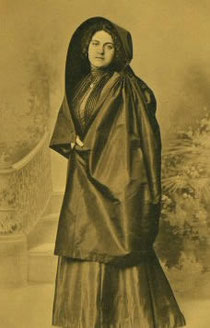 The Faldetta or Ghonnella
A traditional women's costume which has now disappeared completley from the Maltese
Islands.
The origions of this stiffened head covering are unknown.
The textile used for the faldetta or ghonnella
was usually cotton or silk.
Its colour was black or blue.
The faldetta or ghonnella cesed to be used
during the second half of the 1900's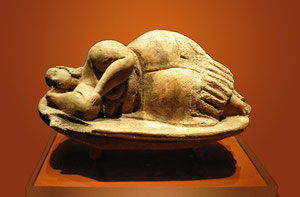 from the Prehistoric Past of Malta
 Valletta Capital City of Malta - II-Belt Valletta