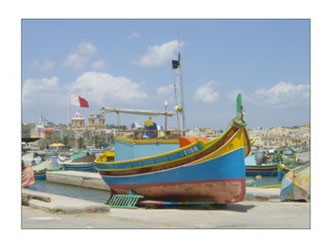 WHY MALTA ?
Very friendly
English Speaking
Excellent social life
Relatively crime free and safe to live in any locality
Excellent Medical services
No Religious problems
Politically stable
Rich in history and culture
Pleasant climate all year round
Peaceful way of life
Excellent residency conditions
The islands are surrounded by crystal clear seas
Many opportunities for all kind of sports and activities
Excellent schooling/University
Malta's people came into contact with the many nations that dominated the Mediterranean.
Throughout the Islands and their long history they were home to Sicilian migrants, Phoenicians, Greeks, Carthaginians, Romans, Arabs, Normans, Aragonese, Castillians, and Spanish.
 These settlers of different race have left their mark, both culturally and physically. The Maltese are rumbustious, gregarious and fun loving people and take their revelry very seriously.
The National language is Maltese, it sounds rather like Arabic with a few words of Italian, French and even English thrown in.
Both Maltese and English are official languages however one will instantly break into English or Italian if a non-Maltese speaker were to join a conversation.
Their warmth and hospitality, which can be traced, back to A.D. 60 when a seafarer, the Apostle Paul was shipwrecked on the island and and found safe haven and friendliness.
This national trait manifests itself also in the safety and security of life in Malta where one can walk or drive around at night without fear.
The people of Malta have developed and maintained definite characteristics, which are and always have been…Distinctly Maltese.