Prim Ministers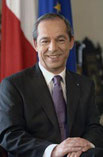 GONZI PRIMDR.LAWRENCE E MINISTER OF MALTA 2004-2008.
2008- Nationalist Party
Lawrence Gonzi took office as Prime Minister of Malta on 23 March 2004.  After the  March 2008 general elections, Lawrence Gonzi was re-elected Prime Minister and set out to continue transforming the Maltese Islands into a modern and dynamic European country and attain the Vision 2015 targets. Lawrence Gonzi was born in Valletta on 1 July 1953 and is the elder of four siblings.  He received his formal education at St Joseph school and later at St Aloysious College and The Archbishop's Seminary.  Lawrence Gonzi was also a member of the Circolo Gioventu` Cattolica.

He graduated from the University of Malta as a lawyer in 1975.  Following that he practiced law in a private firm and later on worked as a company lawyer with the Mizzi Organisation for whom he served as Group Chairman between 1989 and 1997.

Lawrence Gonzi has been actively involved in the voluntary sector, particularly in the disability rights movement and mental health sector.  He was also the General President of the Malta Catholic Action between 1976 and 1986.

In November 1987, Lawrence Gonzi was appointed as the first Chairman of the National Commission for the Disabled and he retained this role until April 1994.

On 10 October 1988 he was elected Speaker of the House of Representatives for the sixth legislature (1988-1992) and on the 5 April 1992 he was unanimously re-elected Speaker for the seventh legislature (1992-1996).  His nomination for Speaker was submitted by the Prime Minister and seconded by the Leader of the Opposition.  During his term as Speaker of the House of Representatives, Lawrence Gonzi overhauled the methods in which Parliament used to operate, such as the set up of permanent committees.  While serving as Speaker, Lawrence Gonzi introduced new procedures with regards to the time established for the debate between the two sides of the House.  His tenure as Speaker of the House of Representatives exposed his modest but firm bearing, which has helped calm frayed tempers during quite difficult moments for the house.

Lawrence Gonzi contested the October 1996 General Elections and was elected to Parliament.  In November 1996, he was appointed Opposition Party Whip, Secretary to the Parliamentary Group and Shadow Minister for Social Policy.  One year after he was elected Secretary General of the Nationalist Party.  

Following the September 1998 General Elections, Lawrence Gonzi was appointed Minister for Social Policy and Leader of the House of Representatives. He also served as Deputy Prime Minister between May 1994 and March 2004.

In the election of 12 April 2003, Lawrence Gonzi was re-elected and appointed Deputy Prime Minister and Minister for Social Policy.

On 23 March 2004, Lawrence Gonzi was sworn in as Prime Minister, including in his portfolio the Ministry of Finance between 2004 and 2008.
 
On 1 May 2004, Malta joined the European Union and as Prime Minister, Dr Gonzi attended the EU enlargement official ceremony which took place in Dublin, Ireland, where the Maltese flag was hoisted for the first time alongside those of the 24 member states.

As Head of the Maltese Government, Lawrence Gonzi hosted the 2005 Commonwealth Heads of Government Meeting (CHOGM) which was held in Malta.

During the first term of his premiership, Lawrence Gonzi guided Malta through a restructuring process that resulted in Malta's economy fulfilling the required criteria for the adoption of the euro as Malta's national currency from 1 January 2008.  He also embarked upon a drive to improve the management of public finances, focused sharply upon improving Malta's competitiveness in the international market and accelerated the restructuring process of the public sector.  

On 8 March 2008, Lawrence Gonzi was re-elected Prime Minister.  In his first message to the nation at the beginning of this legislature Lawrence Gonzi said that the work of his government should be based on sustainable development with an emphasis on the country's environment.

Lawrence Gonzi is married to Catherine nee` Callus and they have three children:  David, Mikela and Paul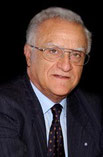 DR EDDIE FENECH ADAMI: PRIME MINISTER OF MALTA (1987 - 1996, 1998 - 2004)

Nationalist Party
Edward Fenech-Adami was born in 1934, the son of a customs officer. He was educated at the Jesuit college and the University of Malta , where he first studied economics and the classics and later law. He was called to the bar in 1959.
He joined the Christian Democratic Nationalist Party (PN) in the early 1960s, establishing a reputation as a reserved but determined and capable constituency official. He entered parliament in 1969. In 1977, having served in a number of senior party posts, including president of the Administrative and General Councils, he was elected party leader, succeeding Dr. Gorg Borg-Oliver. Under his direction, younger and more open-minded and socially conscious elements were brought into the PN.
Dr Fenech-Adami's style of leadership immediately generated great support amongst the electorate, and in the 1981 elections the PN obtained an absolute majority of the vote. The long and difficult years of opposition, however, continued for another five years until constitutional changes were made to guarantee that the party winning an absolute majority of votes would have a parliamentary majority. In the 1987 elections, the PN again won an absolute majority and, this time, took over government with Dr Eddie Fenech-Adami as Prime Minister. Dr Fenech-Adami led the PN to another electoral victory in 1992, with an increased majority for his government.
Between 1987 and 1996, Prime Minister Fenech-Adami ushered in a major period of change for Malta. The country's physical infrastructure was completely overhauled as were the legal and business structures. Sixteen years of socialist policies were rolled back and trade was liberalised whilst telecommunications, banking and financial services were deregulated and/or privatised. The result was nine years of economic growth, averaging 5% per annum in real terms. Malta also began a period of integration with the European Union when its application was presented in 1990.
The PN lost the 1996 election, in part because of disgruntlement following the introduction of Value Added Tax. The period in opposition, during which the elected Government suspended Malta 's application to the European Union, was, however, short-lived as the Labour Government was unable to retain its majority in Parliament.  In September 1998, Dr Fenech-Adami led the PN to another electoral victory, this time winning its largest majority since the second world war.  He immediately reactivatedMalta 's EU application and succeeded in fully concluding negotiations by December 2002.  In April 2003 Dr Edward Fenech-Adami was again confirmed as Prime Minister, following yet another electoral victory.
On the 16th April, 2003, Prime Minister Fenech - Adami signed Malta's Accession Treaty with the European Union, together with nine other Heads of Government of countries set to become EU members in May 2004.  On the 7th February 2004 , Dr Fenech-Adami decided to tender his resignation as Nationalist Party Leader, upon reaching his 70th Birthday and was succeeded by Dr Lawrence Gonzi.  On , Dr Edward Fenech - Adami resigned his premiership as well as his parliamentary seat.
Dr Edward Fenech-Adami is married to Mary nee Sciberras and they have five children.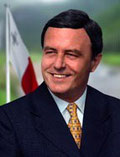 DR. ALFRED SANT: PRIME MINISTER OF MALTA (1996 - 1998)
Malta Labour Party
Born on February 28, 1948, Dr Alfred Sant, M.Sc., M.B.A., D.B.A. (HARVARD), M.P., graduated as Bachelor of Science in Physics and Mathematics at the University of Malta in 1967 and as Master of Science in Physics in the following year. In 1970, he read for a Diploma of the Institute International d'Amministration Publique in Paris. In the same year, he served as Second and then as First Secretary at the Malta Mission to the European Community in Brussels.
Dr Sant resigned from the Maltese diplomatic service early in 1975 to undertake full-time studies at Boston University where he graduated with High Honours as Master of Business Administration in 1976. He was awarded a Harvard Business School research fellowship and graduated Doctor of Business Administration at Harvard Business School, Cambridge, USA in 1979.
Between 1977-78, Dr Sant served as adviser on general and financial management at the Ministry of Parastatal and Peoples Industries in Valletta and for the following two years he was Managing Director of Medina Consulting Group, a unit formed to provide business consultancy services in Malta and abroad.
Between 1980 and 1982, Dr Sant was Executive Deputy Chairman of the Malta Development Corporation. Towards the end of 1982, he started to work as consultant in the public and private sectors.
Between 1984 and 1988, Dr Sant served as Chairman of the Guze Ellul Mercer Foundation, an educational joint venture between the Malta Labour Party and the General Workers Union. During 1988 and 1989, he chaired a Malta Labour Party working group evaluating the options for future relations between Malta and the European Community from the economic and social perspectives. The report of the working group was published in book form in Maltese and in English.
Dr Sant is an established writer and playwright and has published several books.
In 1995, Dr Sant published a study, entitled "Malta's European Challenge" focusing on the need for Malta to establish the best possible relations with the European Union compatible with Malta's special position at the centre of the Mediterranean.
His active political career started in 1982 when he was appointed Chairman of the Information branch of the Malta Labour Party, an office he held until 1984.
In 1984, he was elected President of the Malta Labour Party and served in that position until 1988. In 1987, he was elected Member of Parliament and was elected Leader of the Malta Labour Party in 1992.
Dr Sant led the Malta Labour Party to electoral victory in the General Elections of October 1996. He was sworn in as Malta's Prime Minister on October 28, 1996. Following the electoral defeat in the General Elections of 1998, he was appointed Leader of the Opposition.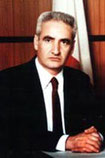 DR. KARMENU MIFSUD BONNICI: PRIME MINISTER OF MALTA (1984 - 1987)
Malta Labour Party
DR CARMELO MIFSUD BONNICI B.A., LL.D., M.P., son of the late Dr Lorenzo Mifsud Bonnici, M.D., and Catherine nee Buttigieg, was born at Cospicua on 17th July, 1933.
He received his primary education at the Government school and later entered the Lyceum from where he proceeded to the University of Malta where he graduated Bachelor of Arts. In 1954 he graduated Doctor of Laws. In 1967/68 he completed a course at the University College of London University in Taxation and Industrial Law. Since May 1968, Dr Carmelo Mifsud Bonnici has been a lecturer in Industrial and Fiscal Law at the University of Malta.
During his student days he was an active member of the Catholic Social Guild and later with the Young Christian Workers Movement to which he was its legal adviser. He was also a member of the Editorial Board of the newspaper "Il-Haddiem: published by the Young Christian Workers Movement.
In 1969, Dr Carmelo Mifsud Bonnici was appointed local consultant of the General Workers' Union. in this capacity he played an important role in the successful struggle by the GWU and the Labour Party against the enactment of the Industrial Relations Bill, as proposed by the then Nationalist Government, which included a provision of imprisonment of striking workers.
On 29th May, 1980, the Prime Minister Mr Don Mintoff proposed Dr Carmelo Mifsud Bonnici to be appointed Deputy Leader of the Labour Party responsible for Party Affairs. This proposal was unanimously approved by the General Conference of the Labour Movement. He was responsible for the Labour Party's electoral campaign during the 1981 general elections which the Labour Party won for the third consecutive time.
On 15th October, 1982, on a motion put forward by the Prime Minister Mr Dom Mintoff, the General Conference of the Labour Party and the GWU appointed Dr Carmelo Mifsud Bonnici as Designate Leader of the Labour Movement.
On 2nd May, 1982, Dr Carmelo Mifsud Bonnici was co-opted to Parliament after the resignation of Labour M.P. Mr Paul Xuereb and appointed Minister of Labour and Social Services. On 5th September, 1983 he was appointed Senior Deputy Prime Minister and Minister of Education. As Minister of Education he took and active part in the dispute between the Government and the Church on the introduction of the reform of free education for all.
Dr Carmelo Mifsud Bonnici was sworn in as Prime Minister on 22nd December, 1984, following the announcement of Mr Dom Mintoff's resignation on the same day in Parliament. His investiture was witnessed by Mr Mintoff himself.
As Prime Minister Dr Carmelo Mifsud Bonnici was responsible for Citizenship, Establishments, Electoral Office, Oil Exploration, Wireless Telegraphy, Broadcasting, Civil Aviation, Ports and Shipping.
As Minister of the interior he was responsible for the Armed Forces, Police, Airport (Security), Immigration and Prison, while as Minister of Education he was responsible for Education, Public Libraries, Xandir Malta, Information Division and Gozo Affairs.
Dr Carmelo Mifsud Bonnici, a bachelor, has two sisters and three brothers, one of whom is a Nationalist member of Parliament and another is an Archpriest.
Dr Carmelo Mifsud Bonnici's favourite pastime is reading.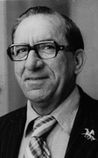 MR. DOM MINTOFF: PRIME MINISTER OF MALTA (1955 - 1958, 1971 - 1984)

Malta Labour Party
The Hon. Dom Mintoff, B.Sc, B.E. & A., M.A. (Oxon), A. & C.E., M.P., son of Lawrence and late Concetta nee Farrugia, was born in Cospicua on August 6, 1916.
He attended the Government Elementary School and the Seminary, from which he proceeded to the Lyceum and the University of Malta. In 1937 he graduated B.Sc and two years later, in 1939, B.E. & A. & C.E. Mr. Mintoff was awarded a Government travelling Scholarship and Rhodes Scholarship to Oxford in 1939 where he obtained his M.A. in Engineering Science.
During the years 1941 - 43, Mr. Mintoff worked as Civil Engineer in UK, and as architect in Malta from 1943 onwards. During 1936 - 37 he was General Secretary of the Malta Labour Party. In 1945, he was elected member of the Council of Government and Executive Council. Mr. Mintoff formed part of labour delegations to UK in 1945, 1947, 1948 and 1949. He was elected in the General Elections in the interests of the Malta Labour Party in 1947 and was Deputy Prime Minister and Minister for Works and Reconstruction during 1947-49. He resigned in 1949.
Mr. Mintoff has been leader of the Malta Labour Party since 1949. He was Prime Minister during the period 1955-58. He resigned office in 1958 to lead the Maltese Liberation Movement. Mr. Mintoff was again elected in the General Elections in 1962 and 1966. He served as Leader of the Opposition during 1962-71.
Mr. Mintoff became Prime Minister for a second term in June 1971 and yet again following the General Elections in September, 1976 and in December, 1981. In September 1983, he was assigned also the office of Minister of the Interior.
Mr. Mintoff's primary aim has always been that of securing peace and stability in Europe and the Mediterranean. To this end, on assuming office in 1971, Mr. Mintoff immediately asked for negotiations with the British Government for the military base in Malta to be dismantled. Final agreement was reached following hard negotiations between September 1971 and March 1972 on a 7-year defence base agreement with Britain and NATO on condition that this is in no way used against Arab states.
Mr. Mintoff negotiated a treaty of friendship and close economic cooperation with Prime Minister Chou en Lai in China, April 1972; steered Malta in the Non-Aligned Movement, 1973; Abolished British Monarchy and founded a democratic Republic within the Commonwealth based on work and respect for fundamental rights and freedom of the individual, December 1974; he closed down the British base and established Malta's new status of non-aligned neutrality on 31 March 1979.
Various nations have recognised Mr. Mintoff's contribution in this respect. In 1971 he was awarded the Order of the Republic by Libya and in 1973 Tunisia decorated him with the Grand Cordon De l'Ordre de la Republique. In 1976 he was awarded the doctorate 'Onoris Causa' by the University of Political Studies, Ponterios of Greece, and Morocco granted him the Order of the Gran Cordon of Oissam Alaouite in 1978.
On 22nd December 1984, Mr.Mintoff voluntarily left office to enable his successor to take over. On 18th January 1985 he was appointed special advisor to the new Prime Minister Dr. Carmelo Mifsud Bonnici.
Mr.Mintoff has contributed several articles to scientific, literary and artistic publications.
He married the late Moyra de Vere Bentick. They had two daughters, Ann and Joan.
Mr. Mintoff's pastimes are horse-riding, swimming, water-skiing and 'Boċċi'.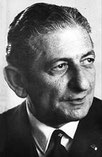 DR. GEORGE BORG OLIVIER: PRIME MINISTER OF MALTA (1950-1955, 1962-1971)

Nationalist Party
Dr. G. Borg Olivier, was born in Valletta on the 5th July, 1911. He was educated at the Lyceum, Malta, and the Royal university of Malta. He graduated Doctor of Laws in 1937.
In 1939 he was elected to the Council of Government. With the return of responsible Government in 1947 Dr. Borg Olivier was elected to the Legislative Assembly and was later Deputy Leader of the Opposition.
In 1950 he held the post of Minister of Works and Reconstruction and the post of Minister of Education in the Nationalist Minority Government led by Dr Enrico Mizzi. He succeeded Dr Mizzi as leader of the Nationalist Party, Prime Minster and Minister of Justice in a Minority Government on the latter's death in December 1950.
After the general elections held in May 1951, Dr Borg Olivier formed a coalition Government with the Malta Works Party. Dr Borg Olivier was Head of the new Government, he retained the Ministry of Works and Reconstruction.
He was again returned to office in 1953 and was Head of a Coalition Government with the Malta Worker's Party until he was defeated in 1955. From 1955 to 1958 Dr Borg Olivier was leader of Opposition.
He led the Nationalist Party delegations in June and September 1955 for the Malta Round Table Conference and in November 1958 he led the Party delegation for talks in London about the restoration of self-government.
Following the February 1962 election, Dr Borg Olivier accepted to form a Government after obtaining important amendments to the Constitution. In addition to being Prime Minister, he assumed the portfolio of Minister of Economic Planning and Finance. In June he made a formal request for independence and in September of the same year he attended the Commonwealth Prime Minister's Meeting.
On the 13th July, 1963, Dr. Borg Olivier headed a Government delegation for the Malta Independence Conference at the end of which it was announced that Malta would become independent.
On 25th January, 1964, Dr. Borg Olivier was made a Knight Grand Cross of the Order of St. Sylvester, Pope, by His Holiness Pope Paul VI.
After having had a series of talks with the British Government and after preparing a Constitution for and independent Malta, which was endorsed by Parliament and approved by the people in a referendum held in February 1964, Dr. Gorg Borg Olivier set 21st September as Malta's Independence Day.
On Independence Day the degree of Doctor of Literature (Honoris Causa) was conferred on Dr. Borg Olivier by the Royal University of Malta.
In November 1964, he was received by His Holiness Pope Paul VI and made Knight Grand Cross of the Order of Pius IX.
In March 1965, he became Minister of commonwealth and Foreign Affairs in addition to his duties as Prime Minister and Minister of Economic Planning and Finance.
In the General Elections held in March 1966, the Nationalist Party was again returned to power with Dr Borg Olivier as Prime Minister and Minister of Commonwealth and Foreign Affairs.
On the 14th June, 1968, Dr Borg Olivier was decorated with the Grand Cross of Merit of the Order of Malta by the Grand Master of the Sovereign Military Hospitallier Order of St. John of Jerusalem, of Rhodes and of Malta.
Dr G. Borg Olivier married Alexandra Mattei in 1943. They have one daughter: Angela, and two sons: Alexander and Peter.
Died on 29th October, 1980.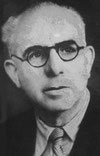 SIR PAUL BOFFA PRIME MINISTER OF MALTA (1947 - 1950)
 Malta Labour Party and later Malta Workers Party

Born in Vittoriosa on the 30 June 1890, Paul Boffa was educated at the Lyceum and at the University of Malta from where he graduated as a Medical Doctor in 1912. During World War I he served with the Royal Medical Corps in Malta, Salonika and on hospital ships. After the war he set up in private practice in Paola.
Paul Boffa entered politics when Malta was granted self government in 1921 and joined the Labour Party in 1923. He was returned to Parliament under the Amery-Milner Constitution in 1924, 1927 and 1932. He was elected Leader of the Labour Party in 1927 and immediately began to instil in the workers the need of rightfully equal representation in government in order to have a say in their own affairs. He was in coalition with Lord Strickland's party in government (1927-32). In 1932 Paul Boffa was the only Labour Party candidate elected to the Legislative Assembly until it was dissolved in 1933. He was nominated as a member of the Executive Council from 1936-1939.
During World War II Paul Boffa served with distinction as district Commissioner and ARP Medical Officer in the Cottonera ? Paola ? Tarxien ? Luqa areas. He was awarded the O.B.E. in 1941.
In the 1945 elections, Dr Boffa was again elected in the Labour Party's interests. Boffa reached the acme of his political career in November 1947 when, he became the first Labour Prime Minister leading a majority government of 24 Labour members. In 1949, following the Labour Party's ultimatum to Britain concerning financial help, the Labour Party split up but Dr. Boffa continued as Prime Minister and later founded and led the Malta Workers' Party (MWP). The MWP lost the 1950 Elections.
Boffa was re-elected in 1951 and in 1953 and joined a coalition government with the PN led by George Borg Olivier, assuming the portfolio of Minister of Health and Social Services. The MWP did not contest the 1955 elections and in 1955 he resigned for health reasons. He retained an interest in politics and was nominated Honorary President of the Christian Workers' Party (CWP).
Boffa was created a Knight Bachelor in the 1956 New Year's Honours List in recognition of distinguished public services. He was also awarded the 1914-18 Star, the General Service Medal, the Victory Medal, the Coronation Medal and the Defence Medal.
Boffa was instrumental in obtaining recognition for the Maltese Language in the law courts, and the introduction of compulsory primary education and old-age pensions.
In 1921, he married Genoveffa Cecy and had two sons and two daughters. He died at his residence in Paola and is buried at the All Souls Cemetery in Tarxien.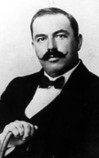 DR. ENRICO MIZZI: PRIME MINISTER OF MALTA 1950
Nationalist Party
Born in Valletta on the 20 September 1885, Dr. Enrico Mizzi popularly known as Nerik Mizzi, was the son of Fortunato Mizzi (founder of the Nationalist Movement) and of Maria Sofia Fogliero de Luna. He was educated at the Gozo Seminary, Flores College and at the Royal University of Malta where he graduated in literature and science in 1906. He read law at the Universities of Rome and Urbino from where he obtained his LL.D. degree in 1911.
Mizzi was first elected to the Council of Government from Gozo in 1915 as Member of the Comitato Patriottico. While Mizzi was striving to obtain a liberal Constitution he was arrested at his residence on 7 Mayand court-martialled on charges of sedition in 1917 under the Malta Defence Regulations for writings and statements against the British. He was sentenced to a year's imprisonment with hard labour, the loss of civil rights and the withdrawal of lkawyer's warrant. The sentence was commuted by Governor Methuen to a "severe censure", while his civil rights and warrant were restored following the cessation of hostilities in 1918.
Mizzi founded the Circolo Giovane Mala and was life president of the Societa' Dante Alighieri. In 1919 Nerik Mizzi was elected Secretary of the National Assembly and was also to serve as delegate to the N.A. between 1945-47.
In 1921 he formed the PDN to contest the elections to Malta's first responsible Government. Mizzi's party formed a coalition government with the UPM in 1924 and he became Minister of Agriculture. Later the PDN merged with the UPM to form the Partito Nazionalista. He was co-Leader with Sir Ugo Mifsud (1926-42).
Nerik Mizzi was Minister of Industry and Commerce (1924-27), Minister of Agriculture, Fisheries and Posts (1932), Minister of Education (1932-33). He was member of the legislative assembly (1921-30), (1932-33), (1947-50); and Leader of the Partito Nazionalista (1942-50), and Leader of the Opposition (1947-50).
On 30 May 1940 while Mizzi was at the ?Malta' Printing Press, he was arrested and together with another 47 Maltese citizens, was interned for their alleged Italian sympathies and later deported illegally to Uganda in 1942. He was repatriated on 8 March 1945 and resumed his seat in the Council of Government. After the 1950 elections, Nerik Mizzi was asked to form a minority government and in September 1950, he became Prime Minister, only to die three months later at his residence in Valletta and was given a state funeral.
Nerik Mizzi founded the ECO di Malta e Gozo, organ of the PDN in 1921, and founded as well as edited MALTA, organ of the PN (1926-40).
Dr Nerik Mizzi was married to Bice Vassallo, daughter of Maestro Paolino Vassallo in 1926 and had one child: Dun Fortunato Mizzi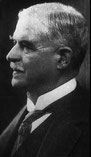 SIR GERALD STRICKLAND: PRIME MINISTER OF MALTA (1924 - 1932)
Lord Gerald Strickland was born in Valletta on 24th May 1861, son of Walter Strickland and Louisa Bonici Mompalao. Gerald studied in Malta, Britain and Italy. He began to take an active part in Maltese politics at an early age and won the warm praise of Dr. Fortunato Mizzi, whom he even accompanied to London to submit a scheme for a legislative assembly. The result was that the new Constitution of December 1887 was largely based on the joint Strickland-Mizzi proposals.
In 1887, at the age of 28, he was elected to the Council of Government as representative of the nobility and land proprietors. In 1888 he was nominated Principal Government Secretary, a position he held until 1902. Strickland was created a Companion of the Order of St. Michael and St. George in 1889, for rendering invaluable services during a severe cholera epidemic. He was Governor of the Leeward Islands in the West Indies (1902-04), Tasmania (1904-9), West Australia (1909-12) and New South Wales (1912-17).
On returning to Malta after the grant of self government, Strickland founded the Anglo-Maltese Party in 1921 and after a few months it merged with the Maltese Constitutional Party forming the CP under his leadership. He was Leader of the Opposition (1921-27). In 1924, Lord Strickland won the sear for Lancaster for the Conservatives in the House of Commons.
After the 1927 elections, following the so called "compact" alliance with the Labour Party, he had a majority in the Legislative Assembly and became Head of Ministry (the fourth Prime Minister between August 1927 and June 1930). In 1928 he was elevated to the peerage. One of the most important projects of his government was the commencement of building works for St. Luke's Hospital.
During his administration Lord Strickland clashed with the Senate leading to the issue of Letters Patent which curtailed its powers. Concurrently he clashed with the ecclesiastical authorities which led to the suspension of the Constitution in 1930. Between July 1932 and November 1933 he was once again Leader of the Opposition and in 1939, after the grant of the new Constitution he became the leader of the elected majority in the Council of Government.
He was an owner and director of Progress Printing Company and The Times of Malta.
In 1890 Lord Strickland married Lady Edeline Sackville and they had eight children. In 1926 Gerald Strickland re-married Margarete Hulton. He died at his residence in Villa Bologna, Attard and is buried in the family chapel at the Mdina Cathedral.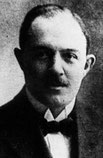 SIR UGO P. MIFSUD: PRIME MINISTER OF MALTA (1924 - 1927) (1932 - 1933)

Nationalist Party
Sir Ugo P. Mifsud was born in Valletta on 12 September 1889. He pursued his studies at the Lyceum and at the Royal University of Malta from where he gratuated as a Lawyer in 1910. He had a very successful career at the Bar. He contributed papers on international law to leading legal journals, including the London International Law Notes. He was appointed a Member of the International Law Association, set up in Brussels and took an active part in the bi-annual conferences which discussed problems related to international law.
In 1928, he presided over the aerial and radio law committee at a conference in Warsaw; and in 1934 he presided the Trade Marks Committee at a conference in Budapest. At a conference held in Oxford in 1932, he eas elected member of the executive committee and vice president. In 1928, he represented Malta at a conference convened in Canada by the Empire Parliamentary Association. Mifsud was Knighted in 1927.
Sir Ugo was elected Secretary of the initial sittings of the National Assembly after Sir Filippo Sciberras had rallied the Assembly to draft a Constitution for submission to the British Government. In 1921, under the Amery-Milner Constitution, Sir Ugo successfully contested the elections as a candidate of the Unione Popolare Maltese (UPM) for the Legislative Assembly. In 1924 Sir Ugo became the youngest Prime Minister in the British Empire.
After the merger in 1926 between the UPM and Dr. Enrico Mizzi's PDN, Sir Ugo became co-leader with Dr. Mizzi of the newly formed Partito Nazionalista (PN). He was re-elected in 1927 and again in the PN landslide victory of 1932, when he held the office of Prime Minister up to 1933, when the 1921 Constitution was withdrawn. In 1932 he formed part of a government delegation to London which submitted to the secretary of state for the colonies, Sir Philip Cunliffe Lister, a Memorandum with a formal request for Malta to be placed under the Dominium Office as an Independent Member of the Commonwealth.
Sir Ugo held several portfolios: Minister of Finance (1924-26), Minister of Justice (1926-27, 1932-33), Minister for Industry and Commerce (1921-24, 1932-33), Minister for Posts (1921-22, 1923-24), Minister for Agriculture and Fisheries (1921-22, 1923-24).
In 1939 Sir Ugo Mifsud was elected Member of the Council of Government. On 9 February 1942 as the Council was debating, as a matter of urgency, the British Government's intention to deport several Maltese citizens, Sir Ugo suffered a heart attack as he was delivering a stirring and impassionate speech against the government's intention. Two days later he passed away. He is buried at the Lija cemetery.
Sir Ugo Mifsud was married to Maria Beatrice Francia in 1928. On the 21st Anniversary of his death a marble monument at Floriana was erected to his memory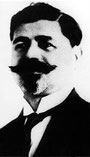 DR. FRANCESCO BUHAGIAR: PRIME MINISTER OF MALTA (1923 - 1924)
Dr. Francesco Buhagiar was Malta's second Prime Minister. Born in Qrendi on the 7 September 1876, Francesco Buhagiar studied law at the Royal University of Malta, graduating in 1901.
He followed a successful career as a lawyer and showed himself a capable and sensitive exponent of civil and commercial law.
After Malta was granted self-government Buhagiar was returned to the Legislative Assembly in the elections of 1921 and 1924 in the interests of the Unione Popolare Maltese (UPM). On 13 October 1922 he was appointed Minister of Justice in succession to Dr. Alfredo Caruana Gatto and exactly a year later he succeeded Senator Joseph Howard as Prime Minister.
The UPM coalition with the Labour Party came to an end on 2 January 1924 but Buhagiar led a minority government until Parliament was dissolved in APril. After the June 1924 elections, the UPM returned only 10 Members to the Legislative Assembly but Buhagiar was still asked to form a government. He led a minority government till 22 September 1924 when he resigned his seat and was appointed a judge of the Superior Courts.
A gentlemen and a democrat, Francesco Buhagiar was highly respected by all, even his political opponents. His career on the Bench was a distinguished one, earning him a reputation as an eminent practical man and an accomplished jurist.
Buhagiar continued his legal career in court till 1934 when he succumbed to complications after an attack of acute appendicitis. He died at the Blue Sisters Hospital and was buried at the Addolorata Cemetery.
Francesco Buhagiar was married to Enrichetta Said and they had five children.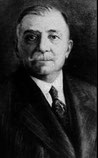 SIR JOSEPH HOWARD: PRIME MINISTER OF MALTA (1921 - 1923)
Political Party
Unione Politica Maltese
Born in Valletta in 1862, Malta's first Prime Minister under the Colonial Government, Joseph Howard was educated at the Lyceum and abroad and served as an officer in the French Military academy. He joined the commercial sector - the tobacco industry - and was appointed director of Cousis Cigarettes. Between 1914 and 1925 he served as consul of Japan and later President of the Chamber of Commerce.
In 1912, Joseph Howard was elected member to the Council of Government after being nominated by the Comitato Patriottico. In 1921, he joined the UPM of Mgr. I. Panzavecchia and was elected Senator in the first Maltese Parliament. As Panzavecchia did not accept the premiership, Governor Lord Plumer offered the post to Howard. Between 1921 and 1923 Joseph Howard managed to lead the first Maltese Government with the support of the Labour Party. His successes were mainly due to his keen sense of tolerance and the result of his vast experience in administration.
Howard was regarded as the gentleman 'par excellence' and was held in great esteem by politicians of all political creeds.
Joseph Howard was President of the Government emigration committee and in 1919 he headed the Maltese delegation to France which discussed the employment of Maltese labour in that country.
He was also President of the Societa' dell'Arte, Manifattura e Commercio and President of the La Societa Filarmonica La Valette. He was also made Officer of the British Empire (OBE).