Presidents Of Malta
Edward Fenech Adami was elected President of the Republic on 4th April 2004.
Edward Fenech Adami was born in 1934, the son of a customs officer. He was educated at the Jesuits College and the University of Malta, where he first studied economics and the classics and later law. He was called to the bar in 1959.
Dr. Fenech Adami joined the Christian Democratic Nationalist Party (PN) in the early 1960s, establishing a reputation as a reserved but determined and capable constituency official. He entered parliament in 1969 and in 1977, less than ten years later, after having served in a number of senior party posts, including president of the Administrative and General Councils, he was elected party leader, succeeding Dr. Giorgio Borg-Olivier.
Since 1969, he has been returned to Parliament at every General Election and as Leader of his Party won five popular elections, 1981, 1987, 1992, 1998 and 2003. In 1981, although the Nationalist Party obtained an absolute majority of votes, it did not succeed to win a majority of seats in Parliament, and therefore remained in Opposition. Constitutional changes were then made to guarantee that the party winning an absolute majority of votes would have a parliamentary majority as happened in 1987.
Between 1987 and 1996, President Eddie Fenech Adami, as Prime Minister, ushered in a major period of change for Malta. The country's physical infrastructure was completely overhauled as were the legal and business structures. Trade was liberalized, whilst telecommunications, banking and financial services were deregulated and/or privatised. Malta also began a period of integration with the European Union when its application was presented on the 16th July 1990.  

Between 1996 and 1998 Dr. Fenech Adami served as Leader of the Opposition until his Party was returned to Government in September 1998. Dr Fenech Adami  served a further five years as Prime Minister and Leader of his Party. Malta's EU application, which was put on hold by the previous Labour government, was reactivated. Negotiations on EU membership were concluded by December 2002.  In April 2003 Dr Edward Fenech Adami was again confirmed as Prime Minister, following another electoral victory.  
A few days later, on the 16th April, 2003, Dr Fenech Adami signed Malta's Accession Treaty with the European Union, together with nine other Heads of Government of countries set to become EU members on the 1st of May 2004. 
As Prime Minister Dr Eddie Fenech Adami, attended various EU Summits and also represented Malta at various Commonwealth Meetings. As Leader of his Party he attended various summits of the European Peoples Party. In December 2003, Dr Fenech Adami received the European of the Year 2003 Award from the influential Brussels-based newspaper European Voice in recognition of his unfaltering efforts to bring Malta into the European Union.
On the 7th February 2004, upon reaching his 70th birthday, Dr Fenech Adami tendered his resignation as Nationalist Party Leader.  On the 23rd March 2004, Dr Edward Fenech Adami resigned his premiership as well as his parliamentary seat.  
Dr Edward Fenech Adami is married to Mary nee Sciberras and they have five children, John, Beppe, Michael, Maria and Luigi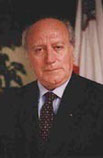 Prof. Guido de Marco was elected President of Malta on 4th April 1999.
He was re-appointed Deputy Prime Minister of Malta and Minister of Foreign Affairs on September 8, 1998, following the Nationalist Party's victory at the 1998 General Elections, a capacity which he held until his nomination to the Presidency of Malta. On the 11th September, he presented Malta's request for the reactivation of its application for membership to the European Union to H.E. Wolfgang Schüssel, Foreign Minister of Austria and President of the European Union.
Prof. Guido de Marco was first elected in the interests of the Nationalist Party to the House of Representatives in April 1966 and has been returned to Parliament at every General Election. Appointed Secretary General of the Nationalist Party in 1972, he served until 1977 when elected Deputy Leader and had since been uninterruptedly confirmed until his resignation in March 1999.
When the Nationalist Party was returned to office in 1987, Prof. de Marco was appointed Deputy Prime Minister and Minister of the Interior and Justice. During his tenure, Prof. de Marco introduced several bills in the House of Representatives that integrated important conventions, such as the European Convention on Human Rights into domestic law. As Interior Minister he led the reform and modernization of the Police Force and founded the Police Academy.
As Minister of the Interior and Justice he attended Conference of European Law Ministers in Lisbon (1988), and the Hague (1989) and of the Commonwealth Law Ministers in New Zealand (1990). It was also during his tenure that Malta became a member of the Pompidou Group, where he participated at its meeting of Ministers held in London in 1989. Prof. de Marco led Malta's delegation to the United Nations General Assembly Special Session on Drugs held in New York.
He was appointed as Minister of Foreign Affairs in May 1990 and remained in office until October 1996. One of his first acts as Foreign Minister was submitting Malta's application for membership of the European Communities in Brussels on July 16th, 1990. Stressing Malta's European vocation, Prof. de Marco also underlined the validity of the Mediterranean dimension. He continued to promote and pursue the principle that the Euro-Mediterranean dialogue was a basic element in creating structures to consolidate regional security and co-operation. He was also instrumental in consolidating Malta's active contribution to the work of international organisations, including the United Nations, the OSCE, the Council of Europe and the Commonwealth.
On 18th September 1990, Prof. Guido de Marco was elected President of the United Nations General Assembly (45th Session). During this time he initiated a dialogue, that later led to a presidential motion unanimously approved, to revitalize the General Assembly and other aspects of reform necessary during a time of transition in international relations. Representing the General Assembly, as its President, Prof. de Marco undertook a number of diplomatic initiatives leading to his visit to the refugee camps in the Occupied Territories and Jordan, to Ethiopia and Albania.
Other initiatives include his meetings with US Secretary of State, James Baker during the Gulf War and with H.H. Pope John Paul II. He was also invited to Mosow for talks by the USSR Council of Ministers and to the People's Republic of China. As President of the United Nations General Assembly he also visited the Democratic Republic of Korea and the Republic of Korea in May 1991 leading to the admission of these two countries to the United Nations, as well as Chernobyl, the Czech and Slovak Republic. During his Presidency, Prof. de Marco also proposed a new role for the Trusteeship Council, an initiative which was pursued by Malta within the United Nations and which is still under discussion to date.
Between 1990 and 1996, Prof. de Marco also spearheaded other key initiatives in both the bilateral and multilateral fields including the expansion of Malta's representation overseas and the conclusion of important agreements in areas essential for economic growth and co-operation. He headed Malta's delegation to the various CSCE/OSCE Conferences. In January 1992, at the CSCE Council in Prague, Malta launched Prof. de Marco's initiative to declare the CSCE a regional arrangement in terms of Chapter VIII of the United Nations Charter, a proposal which was later approved by the Heads of State and Government at the Helsinki Summit. He also continued to promote dialogue between the CSCE and the Mediterranean non-participating States. Prof. de Marco has given particular attention to the Maltese Community overseas and has visited Maltese migrants in Australia, Canada, the United States, the United Kingdom and smaller communities in a number of other countries.
Prof. de Marco was elected by the House of Representatives to be one of its representatives at the Parliamentary Assembly of the Council of Europe in 1967 where he remained for almost twenty years as a member of this Parliamentary Assembly. He served as member and rapporteur on several occasions of the Legal Affairs Committee and Vice President of the Committee on Rules of Procedure. During 1996 - 1998 he was re-elected by the House of Representatives as a member of Malta's delegation to the Council of Europe's Parliamentary Assembly during which time he was elected Chairman of the newly constituted Monitoring Committee. He also continued to serve in his capacity as Vice-President on the Independent World Commission on Oceans.
Between 1996 and 1998 Prof. de Marco served as Shadow Minister and Opposition Spokesman on Foreign Affairs and as a member of the Parliamentary Committee on Foreign Affairs.
Prof. Guido de Marco was born at Valletta on 22nd July 1931, son of the late Emanuele and Giovanna née Raniolo. He was educated at St. Joseph High School, St. Aloysius College and the University of Malta. He graduated as a Bachelor of Arts in 1952, in Philosophy, Economics and Italian and in 1955 as a Doctor of Laws. Since 1967 he has been a lecturer and later a Professor of Criminal Law at the University of Malta. He is married to Violet née Saliba. They have a son, Mario and two daughters, Gianella and Fiorella, all members of the legal profession.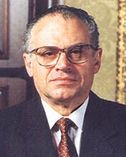 DR. UGO MIFSUD: PRESIDENT OF MALTA (1994 - 1999)

Dr Ugo Mifsud Bonnici, son of Carmelo and Maria nee' Ross, was born in Cospicua on 8 November 1932. He was educated at the Lyceum and the Royal University of Malta. He graduated as a Bachelor of Arts in 1952 and as a Doctor of Laws in 1955. As a lawyer, Dr Mifsud Bonnici practised in all the Law Courts of Malta. On 3 May 1959 he married Gemma nee' Bianco. They have three children: Carmelo, Anton and Jeanne-Pia.
Following in his father's footsteps, he contested the General Elections in the interests of the Nationalist Party in 1966. He was elected from the 2nd District which comprised Cospicua, Vittoriosa, Senglea, Kalkara and Fgura. He has been re-elected in all subsequent General Elections. For fifteen years (1972-1987) he was the Nationalist Party's spokesman for Education. In 1977 he was also elected President of the Party's General and Administrative Councils.
In 1987 the Nationalist Party was elected to Government and Dr Mifsud Bonnici was appointed to the Cabinet as Minister of Education. His portfolio included Education, Environment, Broadcasting, Culture, Youth, Museums and Sport. In 1990 he became Minister of Education and the Interior. Following the 1992 elections Dr Mifsud Bonnici was appointed Minister of Education and Human Resources.
As a Member of Parliament, Dr Ugo Mifsud Bonnici took an active interest in the updating of Malta's legislation. He was a member of numerous Select Committees including the Committee set up to draft the Constitutional changes that declared Malta a Republic.
As a Minister, Dr Ugo Mifsud Bonnici worked on the drafting of important legislation such as the Education Act, the Environment Act, the National Archives Act and the Occupational Health and Safety Promotion Act.
Notwithstanding his commitments, Dr Mifsud Bonnici is a prolific writer. His articles have appeared in various newspapers and some of them were published in two books: Il-Linja it-Tajba - L-Ahjar Artikli ta' Dottor Ugo Mifsud Bonnici and Biex il-Futur Rega' Beda. He also spent some years as editor of a literary magazine Malta Letterarja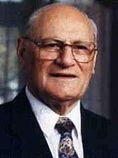 DR. VINCENT (CENSU) TABONE: PRESIDENT OF MALTA (1989 - 1994)

Dr. Censu Tabone, M.D., D.O. (Oxon), D.O.M.S. (Lond), D.M.J., F.R.C.S. (Edin), F.I.C.S., K.U.O.M., LL.D. (Hon Causa); was born in Victoria, Gozo on 30th March 1913 and was educated at St. Aloysius College and the University of Malta where he graduated as a Pharmacist in 1933 and as a Doctor of Medicine in 1937. On the 23rd November 1943 he married Maria Wirth and has three sons and five daughters.
During World War II he joined the Royal Malta Artillery and served as a regimental Medical Officer, as a general duty officer and later as a trainee ophthalmic specialist at the Military Hospital, Mtarfa. In 1946 he proceeded to the United Kingdom for further training in ophthalmology and in the same year obtained a Diploma in Ophthalmology of the University of Oxford. Later he obtained a Diploma in Ophthalmic Medicine and Surgery of the Conjoint Board of the Royal College of Surgeons of England.
He returned to Malta in 1947 and since then has been engaged in ophthalmic practice and has held senior posts in various hospitals. In 1945 he was entrusted with the anti-trachoma campaign in Gozo, with the result that in due course the disease was practically eliminated from the Island. This campaign was in many ways a pioneer project as were those of the World Health Organisation which he helped launch in many countries, notably in Taiwan, Indonesia and Iraq. He was elected Fellow of the Royal College of Surgeons of Edinburgh in 1949. From 1956 he served as a member of the International Panel of Trachoma Experts of WHO and was a consultant with this Organisation for many years.
In 1954 he founded the Medical Officers Union, now the Medical Association (M.A.M.) and for many years was its president. In 1953 he obtained a Diploma in medical Jurisprudence of the Society of Apothecaries of London. Dr. Tabone has also been a member of the Council of the University of Malta, a member of the Faculty Board of Medicine from 1957 to 1960 and lecturer in Clinical Ophthalmology in the Department of Surgery.
Dr. Tabone has been active in politics since the early sixties and in 1961 became a member of the Nationalist Party's (NP) Executive Committee. For ten years, from 1962 to 1972, he was Secretary General and from 1972 to 1977 the First Deputy Leader of the NP. In 1978 he was elected President of the Executive Committee. He held this post up to August 1985.
Dr. Tabone contested the General Elections for the first time in the interests of the NP in 1962. In 1966 he was elected a Member of Parliament and became Minister of Labour, Employment and Welfare. He was re-elected in 1971, 1976, 1981 and 1987 and the districts he represented included Msida, St.Julians, Sliema and Gzira. He represented the Nationalist Parliamentary Group in the Council of Europe since 1973 and was Party Spokesman on Foreign Affairs since 1978. He was a member of various Council of Europe Committees for several years and rapporteur of the Political Affairs Committee, of the Committee of Health and Social Affairs, and of the Committee for European non-member countries of which he has also been President. He was the Founder of the 'Akkademja Ghall-Izvilupp ta' l-Ambjent Demokratiku' (AZAD) and was its President from 1976 to 1988.
After the elections of May 1987, he was appointed Minister of Foreign Affairs. In 1968, when he was then Minister of Labour, Employment and Welfare, he made a proposal at the United Nations in New York for the greater attention to the ageing population of the World, which in time led to the Vienna Action Plan on Ageing, and in 1988 the establishment of the U.N. Institute on Ageing in Malta. In September 1988 he made a proposal in the United Nations in New York that climate should be considered as a common heritage of mankind. Within three months this led to the drafting of a U.N. resolution of Climate Change to reduce man-made actions which are at the root of such a change.
On the 16th March, 1989, Dr. Tabone tendered his resignation as Minister of Foreign Affairs and member of the House of Representatives; and on the 4th April of the same year he was elected by Parliament as the fourth President of Malta.
Diplomas, qualifications, decorations, awards, etc.:-
Awarded testimonial by the Secretary General of the United Nations in recognition of his dedicated service in support of the United Nations programme on Aging.
Degree of Doctor of Laws LL.D. (Hons Causa) by the University of Malta.
Companion of Honour of the Order of Merit (K.U.O.M.)
Special Grade of Grand Cross of the Order of Merit of the Federal Republic of Germany.
'Pro Merito' Medal from the Parliamentary Assembly of the Council of Europe.
Awarded Presidential Gold Medal of the Royal College of Surgeons of Edinburgh.
Grand Collar of the Order of Makarios III.
Cavaliere Di Gran Croce decorato con Gran Cordone al Merito.
M.D. (Hons. Causa) by the Beijing Medical College, China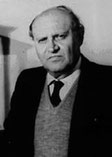 MR. PAUL XUEREB: ACTING PRESIDENT OF MALTA (1987 - 1989)
Mr. Paul Xuereb was born in Rabat, Malta, on the 21st July, 1923, the son of Adeodate Xuereb, a teacher and playwright, and Maria Dolores Busuttil.
Mr Xuereb first attended elementary school at Mdina, and later had secondary education at St Aloysiuis College Birkirkara, and at the Flores College, Valletta. Between 1946 and 1949, he studied at City Literary Institute and at Regent Street Polytechnic in London, both extra-mural institutes of the University if London, were he read journalism, Political Economy and Political Science.
During the Second World War, between 1942 and 1944 Mr Xuereb served as an anti-aircraft gunner, with the Royal Malta Artillery, and between 1944 and 1946 he worked as a clerk at the engineering Department of the then British Imperial Dockyard. During this period Mr Xuereb distinguished himself and was awarded the Africa Star, the War Medal and the Victory Medal.
In 1946, he emigrated to England and took up work there as Supervisor at the Accounts Department of Peter Robinson Ltd, and later as a clerk with the Department of Inland Revenue. On completion of Further studies in London, in 1950, Mr Xuereb returned to Malta and took up the post of Managing Director of Fardex Trade Development Company (Malta) Ltd. In 1958 he joined the Department of Education as a visiting Master at the Lyceum.
In 1959 Mr Xuereb gave up teaching to join the Freedom Press as Literary Editor and Assistant Editor of the Malta Labour Party organ "The Voice of Malta" until 1964 when he was appointed General Manager of the Party publishing house. Paul Xuereb entered into politics in 1962, and contested the general election of that year when he was elected as Member of Parliament for the first time. He kept his Parliamentary seat contesting the elections in 1966, 1971, 1976 and 1981.
In August, 1971 he was appointed Parliamentary Secretary at the Office of the Prime Minister, and in October 1971 was given the Portfolio as Minister of Trade, Industry , Agriculture and Tourism. Mr Xuereb resigned from his seat at the House of Representatives on the 27th April 1983, thus vacating a seat into which was co-opted Dr. Karmenu Mifsud Bonnici, the then Designate Leader of the Malta Labour Party.
On 15th July, 1986 Mr Xuereb was Chairman of the Mid-Med Bank to take up the Chairmanship of the Investment Finance Bank Limited, and of the Trade Licensing Board. He left this latter position when he was nominated Chairman of the Malta Development Corporation. At one time, Mr Xuereb was Speaker of the House of Representatives, Chairman of the Investment Bank, Chairman of Medigrain Limited, and of Medival Venture Capital and Leasing Company Ltd, as well as Member of the Board of Directors of Air Malta Company Ltd and of Mdina Weave, and also member of the Disciplinary Board of the Malta Labour Party.
Throughout the past 29 years, Paul Xuereb was appointed by the Prime Minister as the Acting President of the Republic, following the end of term of Office of the third President of the Republic. Mr Xuereb took the Oath of Office on February 16th, 1987.
Mr Xuereb married Edwige Muscat, and had a daughter Maria.
Paul Xuereb was a well-established novelist, and short story writer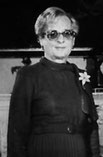 MISS AGATHA BARBARA: PRESIDENT OF MALTA (1982 - 1987)
Miss Agatha Barbara was born at Zabbar on 11th March, 1923. She studied at the Government Grammar School in Valletta. Miss Barbara started her career as a school teacher. In 1946 she began to take an active part in politics and was the first woman to be elected to the House of Representatives, having contested for the first time the General Elections in 1947 in the interest of the Malta Labour Party. She was also the only woman candidated to have contested successfully every election held since.
Miss Barbara represented the Labour Party in several international meetings and conferences and led official Government delegations to various countries.
During the Labour Administration of 1955 - 58 and 1971 - 74 she served as minister of Education. Between 1974 - 81 she had the portfolio of Labour, Culture and Welfare. She was appointed Acting Prime Minister on several occasions. Miss Agatha Barbara was elected President of the Republic of Malta on Tuesday 16th February, 1982 during the Second Sitting of the First Session of the Fifth Legislature of the House of Representatives.
She was Malta's third President having succeeded Sir Anthony Mamo and Dr. Anton Buttigieg.OFFICES HELD AND OTHER APPOINTMENTS
Member, Air Raid Precautions and later Supervisor of the Victory Kitchens during the last World War;
Manager in the Advertising Department of the Freedom Press;
Member, Business and Professional Women; U.K.;
Member St John Alliance, U.K.;
Member , International Social Democratic Women;
President, Labour Party, Women's Section, Zabbar;
Chairperson, Executive Committee of the Woman's Movement of the Labour Party; Honorary President, St Michael Band Club, Zabbar, and
Honorary President, Maltese Settlers Club, Sydney, Australia.
Her hobbies were philately and classical and modern music.
Miss Barbara died on February 4, 2002.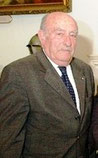 Dr Albert Hyzler ( Ad Interim ) President of Malta(r.19811982) 
 Acting President
Hyzler, Albert V. ( 20.11.1916 - 26.10.1993) Politician. Born at Valletta, the son of professor Joseph Hyzler and Marietta Muscat Fenech, Hyzler studied at the Lycceum and the RUM from where he graduated M.D. Although his wife was not keen on politics and would have preferred him to specialize in medicine, Hyzler entered politics in after World War II. He successfully contested the 1947 general elections with his father's DAP. but his parlimentary experience was short-lived because his father retired in 1950 when only one of his candidates was elected to the Legislative Assembly. Hyzler contested successfully the 1951 elections with Boffa's MWP, which at that time, formed a coalition government with the PN. During this term, Hyzler was appointed minister of health but he had to resign after 3 years because he voted against the leader and for his persisitent opposition to Prime Minister Dr. Gorg Borg Olivier. Hyzler joined the MLP in October 1953. He successfully contested the elections in the MLP's interest in 195, 1962, 1966, and 1971. In 1955 he was given the portfolio of minister of health and social services, an office he kept until April 1958. In the fifties he was a regular contributor in the MLP organ - Is-Sebh. In 1971, after the MLP victory, Hyzler was nominated minister of development and posts and again minister of health (1974 - 1976). During the riots against the British administration in 1958, yzler was arrested and jailed for 32 days. During his speaches he used to delight listeners with his wit and sense of humour. He retired on 20 September 1976 but was again called to serve as acting President of the Republic from December 1981 to February 1982. Hyzler married Mary Rose Petrocochino in 1944.
Source:Maltese biographies of the twentieth century - 1997 edition - PIN publications.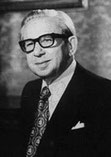 DR. ANTON BUTTIGIEG: PRESIDENT OF MALTA (1976 - 1981)

Anton Buttigieg, B.A., LL.D.; Maltese Lawyer and politician; born on 19th February, 1912, Gozo, son of Saviour and Concetta (nee' Falzon) Buttigieg; married Carmen Bezzina in 1944; married Connie Scicluna in 1953; married Margery Patterson in 1975; two sons, one daughter; educated at the Royal Malta University.
Notary Public 1939; Advocate 1941; Police Inspector during Second World War; Law reporter and leader writer Times of Malta 1944 - 48; Acting Magistrate 1955; Editor, the Voice of Malta 1959; Member of Parliament 1955 - 76; President of the Malta Labour Party 1959 - 61; Deputy Leader 1962 - 76; Delegate to Malta Constitutional Conferences, London 1958 - 64; Representative to Consultative Assembly, Council of Europe 1967; Vice-President 1967 - 68; Deputy Prime Minister 1971 - 76; Minister of justice and Parliamentary Affairs June 1977; President of the Republic of Malta 27th December, 1976; Member of the Academy of the Maltese Language; first prize for Poetry, Government of Malta 1971; Guze' Muscat Azzopardi prize for poetry 1972; silver plaque for poetry Circolo Culturale Rhegium Julii of Reggio Calbria 1975.
He held office as the second President of Malta between 27th December 1976 and 26th December 1981.
Leisure interests: horse racing, gardening.Publications:Lyric Poetry:
Dr. Buttigieg died on May 5, 1983.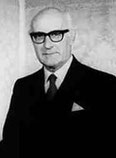 SIR ANTHONY J. MAMO: PRESIDENT OF MALTA (1974 - 1976)
Sir Anthony Mamo was born at Birkirkara on 9th January 1909. He was educated at the Archbishop's Seminary and later at the Royal University of Malta where, in 1931, he graduated as Bachelor of Arts (B.A) and in 1934, as Doctor of Laws (LL.D). As the first student in the course he was awarded the Government "Travelling Scholarship" and the "Bugeja Scholarship".
Sir Anthony had been in private practice as an advocate for just over a year when he made the Public Service his career. In October 1936, he was appointed member of the Commission which, under the chairmanship of Judge Harding, was entrusted with the task of preparing a Revised Edition of all the Laws of Malta. This task took six years to complete.
In the meantime the Second World War broke out and, although the Commission's work was carried on, Sir Anthony like so many others, gave his services for refugee work and the welfare of those hit by war.
In 1942 Dr. Mamo entered the Attorney-General's Office as one of the Crown Counsel. Here he occupied in succession all the grades, until he himself became Attorney-General in 1955.
In 1947 Malta was once again granted a Constitution with a Maltese Government responsible for internal affairs and Sir Anthony served under four Prime Ministers - Sir Paul Boffa, Dr. Enrico Mizzi, Dr. Giorgio Borg Olivier and Mr. Dom Mintoff - as chief legal adviser to them personally and their Cabinets. In this capacity he accompanied all Ministerial delegations for discussions and negotiations with the British Government.
From 1943 Sir Anthony was Professor of Criminal Law at the Malta University up to 1957 when he was appointed Chief Justice and President of the Court of Appeal. In 1964 Sir Anthony became the first President of the New Constitutional Court and in 1967 he became also the first President of the new Court of Criminal Appeals.
Sir Anthony was awarded the O.B.E in 1957 and a Knight-hood in 1959. In 1955 he was appointed Honorary Q.C. for Malta.
Towards the end of June, 1962, when Admiral Sir Guy Grantham ended his term as governor, the Queen, acting on the advice of the Prime Minister, G. Borg Olivier, appointed Sir Anthony, Acting Governor pending the arrival of the new Governor, Sir Maurice Dorman. Since then, Sir Anthony acted on several occasions, first, as Governor's Deputy, and later, under the Malta Independence Constitution, as Acting Governor-General. On 3rd July, 1971 Sir Anthony was appointed first Maltese Governor-General.
He held office as the first President of Malta between 13th December, 1974 and 26th December, 1976.
Sir Anthony was for many years President of the Council and Pro-Chancellor of the University and in recognition of his services, he was awarded the Honary Degree of Doctor of Literature (D.Litt).
During his career, Sir Anthony has represented Malta at various international congresses and conferences.
Both he and Lady Mamo have sat on many committees and participated in various activities concerned with social welfare and in recognition of their services, Sir Anthony was appointed Knight of the Venerable Order of St. John and Lady Mamo was appointed Commander of the same Order